Venue in San Fernando, Trinidad & Tobago
Book your BIRTHDAY PARTY EVENT at FunStation! Gulf View, Trinidad.
YOUR Family Fun Place! BUMPER CARS! CAROUSEL! MINI BOWLING! SHOOTING GALLERY! BOUNCY CASTLE! GAMES! RIDES! OPEN 7 DAYS A WEEK AND PUBLIC HOLIDAYS.
Click the "Contact This Vendor" button on this page to ask about packages, rates and availability.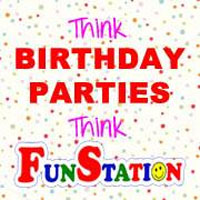 Venue Type:
Kids Party Room

On-Site Parking Available:
Yes


Parking Details:

Parking Lot