JRD Mohammed Convention Centre
Venue in Princes Town, Trinidad & Tobago
Princes Town hall for rent JRD Mohammed Convention Centre is located on St. Croix Road. It is a fully air-conditioned hall with 10,000 square feet of space, including a stage, and is available for wedding receptions, parties, graduations, banquets or any other event.
The JRD Mohammed Convention Centre has accomodation for 700 persons seated or 1000 persons in an auditorium setting. There is parking available on the compound for over 100 vehicles.
The banquet hall is adorned with a beautiful gypsum ceiling and excellent lighting.
Click the "Contact this Vendor" button on this page to request a quote, availability or any other information. We will get back to you promptly!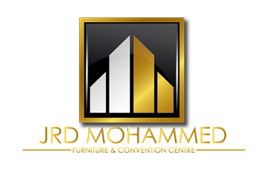 Venue Type:
Auditorium, Hall, Convention Center
Rooms, Floor Space & Capacity:

10,000 sq ft;
700 persons seated, 1,000 persons auditorium style
On-Site Restaurant:
No
On-Site Catering:
No
Outside Catering Allowed:
Yes
Equipment Available:

Stage

On-Site Parking Available:
Yes