Venue in Princes Town, Trinidad & Tobago
Nia Valley is a 50 acre estate with a one acre lake on it, and a covered area of over 15000 sq ft. The 7,000 sq ft. hall is situated in the middle of the holding (which is gated) and has a capacity of 500 seated in a banquet style.
This affordable venue is ideal for weddings, receptions, photo shoots, family days, parties, fetes, company team builder exercises and any other corporate event or private function.
There is a large car park with a capacity for more than 100 vehicles. They also have a 75 kva back up generator on an ATS.
Click the "Contact This Vendor" button on this page to contact us directly for pricing and to arrange a site visit.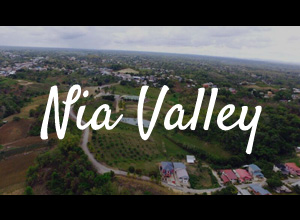 Venue Type:
Hall, Open Space
Rooms, Floor Space & Capacity:

Main hall - 7000sf - dining 500 ppl;
Facility located on 50 acres
On-Site Restaurant:
No
On-Site Catering:
No
Outside Catering Allowed:
Yes
Wifi Available:
No
Wheelchair Accessible:
Yes
On-Site Security:
Yes
Equipment Available:

Dance Floor
Stage
Lighting
Sound System

On-Site Parking Available:
Yes