Venue in Maracas Valley, Trinidad & Tobago
Ortinola Great House, also known as Ortinola Estate, was opened in 2004 as a modern and fully equipped banquet and conference facility, and we can be rented for weddings, conferences, retreats, family days, as well as private functions.
The comfort and privacy of the Great House are conducive to productive planning sessions, aided by our 10 years of experience in creating the perfect event. The 9 acres of immaculately maintained estate are also ideal for team building activities.
Ortinola provides all food and beverage requirements and we try to source as many ingredients as possible fresh from the estate.
Click the "Contact This Vendor" button on this page to ask about our rates, availability and to arrange a site visit.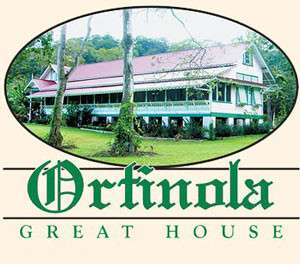 Venue Type:
Hall, Open Space, Meeting Room
Rooms, Floor Space & Capacity:

El Tucuche
- Private Area
- 1029 s/ft
- Includes use of the Buffet Room
- Maximum capacity 40 persons banquet-style
Piedra Blanca
-Private Area
-1409 s/ft
- Includes Verandah
- Maximum capacity 85 persons banquet-style, 110 theatre-style
Great House & Grounds
- 4153 s/ft
- Use of the 9 acre pasture
Note: Rental of Each room includes use of the grounds and foyer space
Equipment Available:

Tables & Chairs

On-Site Parking Available:
Yes