Venue in Couva, Trinidad & Tobago
Couva event venue Rienzi Complex is a multi-functional event space that can host a wide range of events, large and small.
The Central Trinidad landmark is conveniently located on the Southern Main Road and can host weddings, concerts, conferences, car shows, sporting events, family days, religious functions, performance shows, mass meetings, press conferences, seminars and more.
Event rental spaces include the Conference Board Room, the Auditorium Hall and the Car Park.
Click the "Contact This Vendor" button to contact Rienzi Complex management for a quote and availability.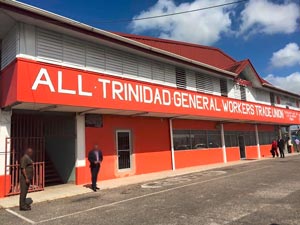 Venue Type:
Auditorium, Hall, Open Space, Convention Center, Meeting Room
Rooms, Floor Space & Capacity:

Conference Board Room - 20-60 persons
Auditorium Hall - seats 900
Car Park - 9,000 capacity

On-Site Parking Available:
Yes