UWI-Arthur Lok Jack Graduate School of Business
Venue in Mt. Hope, Trinidad & Tobago
The UWI-Arthur Lok Jack Graduate School of Business (UWI-ALJGSB) offers the ideal balance between technological convenience and tranquil ambience and is well equipped for hosting meeting, business seminars, forums, training sessions and conferences.
Our rooms are equipped with computer, multimedia projector, whiteboard, lectern, PA System, wireless and handheld mics, flipchart board and markers. Our facilities also provide adequate parking, campus-wide wireless network coverage and restaurant services.
The UWI-ALJGSB is located North-West of the Uriah Butler Highway in Mt Hope while the recently opened South Campus is located at Union Park West Marabella.
Click the "Contact This Vendor" button on this page to ask about our rental spaces, services, availability and rates.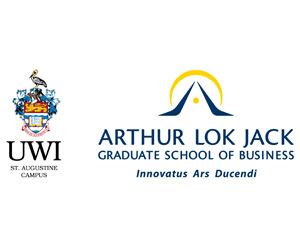 Equipment Available:

Lectern
Projector

On-Site Parking Available:
Yes