Venue in Chaguaramas, Trinidad & Tobago
The Anchorage is located at Harts Cut, Chaguaramas amidst the richness of Trinbago's natural culture of sun and sea.
We offer the rental of our venue for Weddings, Corporate Functions, Parties, and other events. Our waterfront location offers a scenic atmosphere that allows you and your guests to unwind and take in the panoramic view of the mountains from the northern range.
Subsequently the romantic settings and open space allows you to use your imagination to transform The Anchorage into your ideal party venue. We are committed to catering to you and your guests' needs; and we guarantee that our picturesque venue, and friendly staff would exceed your expectations by encouraging you to stay and enjoy the relaxing vibe at The Anchorage.
We recognize that your event is about experiences, entertainment and ambiance; therefore we want you to know that your business is our business and we are here to ensure that your event is a success every step of the way.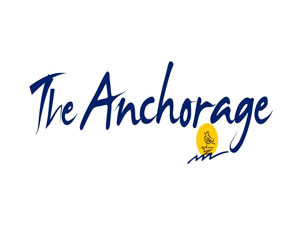 Venue Type:
Hall, Open Space
On-Site Restaurant:
No
On-Site Catering:
Yes
Outside Catering Allowed:
Yes
Wheelchair Accessible:
Yes
On-Site Security:
Yes
Equipment Available:

Stage
Tables & Chairs

On-Site Parking Available:
Yes


Parking Details:

Secured parking