Decorators, Event & Party Rentals, Event Management, Venue in Port of Spain, Trinidad & Tobago
The Venue is a centenary Caribbean home located in Port of Spain on a lush half acre property. From birthdays, engagements, weddings, holiday celebrations, anniversaries, family reunions, photo-shoots, feature films to corporate events, product launches, fashion shows and award ceremonies the venue is used to celebrate the milestones in ones life! Each event is custom tailored to meet your needs whether corporate or private event in a magical setting.
We can manage and coordinate as little or as much of your event as necessary. We offer catering options, professional bar services, floral and foliage designs, decor and special lighting or you are free to supply your own. We also offer off site planing and coordination should you have your own venue.
With 35 years experience in event coordination and planing we have designed and produced events in Paris, Nice, London, Los Angeles, Mexico City, Kuala Lumpur, the Caribbean and look forward to planing your next event!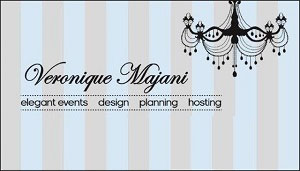 Venue Type:
Open Space, Villa
Rooms, Floor Space & Capacity:

25, 000 Sq Ft of outdoor lawns as well as a swimming pool.
Capacity 2 to 300
On-Site Restaurant:
No
On-Site Catering:
Yes
Outside Catering Allowed:
Yes
Wifi Available:
Yes
Wheelchair Accessible:
Yes
On-Site Security:
Yes

On-Site Parking Available:
No


Parking Details:

Ample road side parking and security